The Present Church
The spirit of caring, sharing and outreach of the early church is still top priority within "Church Street" today. With ongoing and yearly activities organized through various ministries, auxiliaries, circles, fellowships, committees; "Church Street" remains "A Church in the Heart of the City with a Heart for the City." These many and varied activities are guided by our mission, vision and core values to include the following:
The Church Facility and Pastoral Leadership
In 1909, the church structure was erected under the leadership of Reverend C. L Davis. The church annex was completed under the leadership of Reverend E. D. White, and a complete remodeling of the church was undertaken by Reverend Dr. Henry Bradford, Jr in 1974. The origianl church was demolished in 2017 to make way for the current church structure, which was erected and dedidcaed under the leadership of Dr. Mitchell Walker, Sr. in 2018. During its 147 year history. Church Street has been blessed with the leadership of sixteen godly men.

Reverend Hampton Jones (1874-1880)
Reverend Moses Weir (1880-1881)
Reverend Dr. D. Byson (1881-1883)
Reverend John F. Humphery (1883-1900)
Reverend C. L. Davis (1901-1910)
Reverend Walter L. Lampley*
Reverend Harvey Sanford*
Reverend Eldridge Jones*
Reverend Arthur W. Mack*
Reverend Henry A. Scheeler*
Reverend Dr. Ozra F. Bishop*
Reverend L. B. Tinsley*
Reverend L. J. Jennings*
Reverend Edmond D. White, Sr. (1939-1962)
Reverend Dr. Henry Bradford,Jr.(1963-1999)
Reverend Dr. Mitchell Walker, Sr. (2000-present)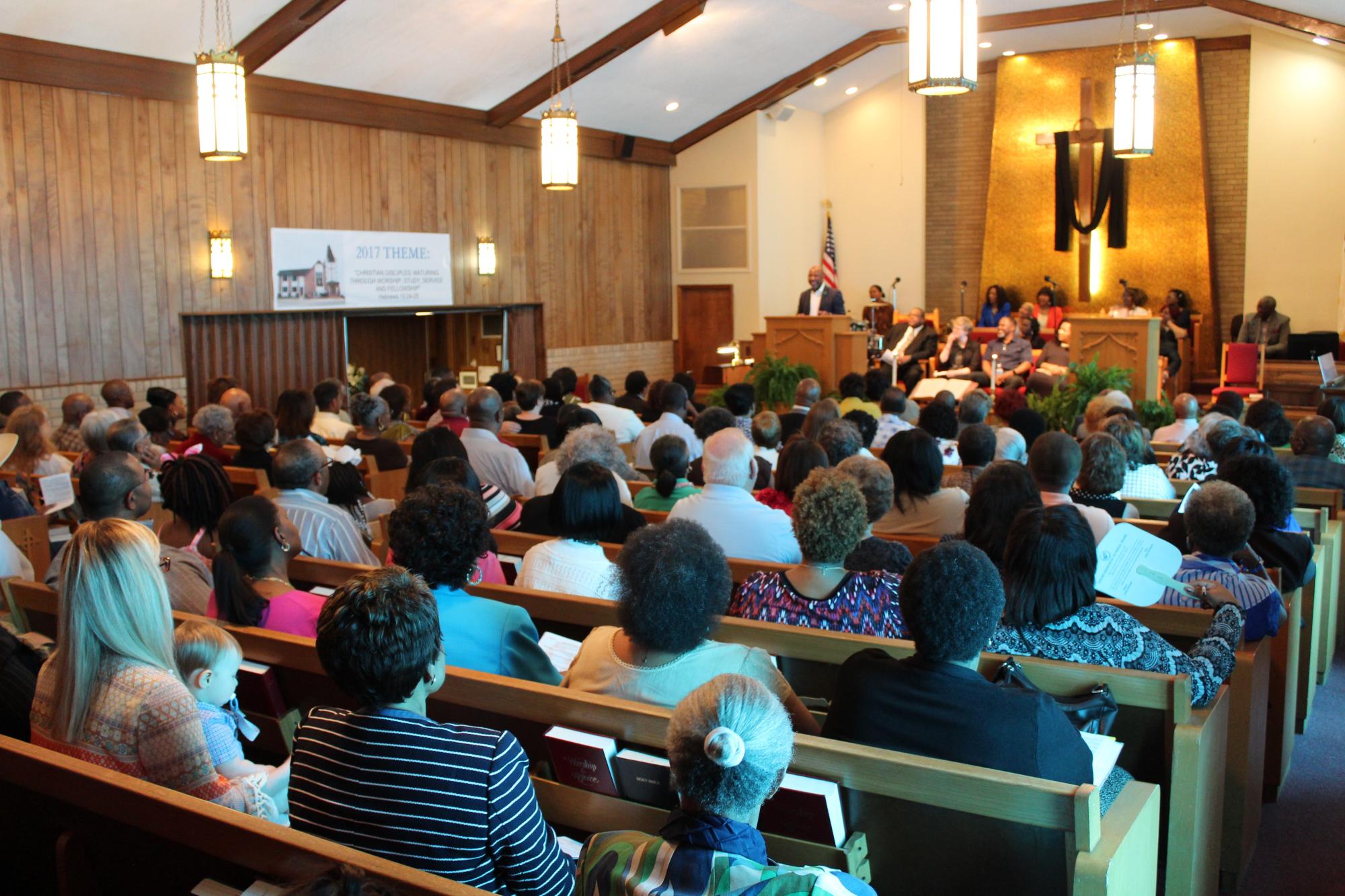 Rev. Dr. Henry Bradford, Jr.
Rev. Dr. Mitchell M. Walker, Sr.
Church Building dedicated October 2018
The Early Church
Church Street was established in 1874 as the first black Cumberland Presbyterian church in the nation and one of the first established black churches in Huntsville, Alabama. In spite of many obstacles, the church grew rapidly because it provided for a religious and social stabilizing strength in the community. The early church was characterized by its spirit of caring, sharing, and outreach to its members and the larger community. Because of its size and influence, it was commonly referred to as the "Mother Church" in the General Assembly. The church's name has evolved from the "First Colored Cumberland Presbyterian, to "Second Cumberland Presbyterian" to "Church Street Cumberland Presbyterian Church in America."